HACCP, Preventive Control Plan (PCP), and GFSI (BRC, SQF) Program Development
Mallot Creek's food safety experts are experienced in HACCP, PCP and GFSI (BRC, SQF) program written design, implementation, employee training, and certification and/or licensing assistance. We work with federal, provincial and municipally licensed clients to design customized, efficient and operationally executable programs that address requirements unique to each food manufacturer's process and regulatory requirements.
Custom HACCP, PCP and GFSI programs are created for a wide range of food product sectors.  Our food safety team specializes in the development of HACCP, PCP and GFSI programs for small, medium, and large food manufacturers. We work with processors in the meat (slaughter, raw and RTE), fish (raw and RTE), dairy, bakery, confectionary and beverage industries as well as numerous importers and exporters. Each of the programs we design are fully customized, ensuring regulatory and/or program requirements are met and proper food safety practices are implemented throughout the manufacturing and handling process.
In 2019, the Safe Food for Canadians Regulations (SFCR) came into force. These new regulations apply to "food for human consumption that is imported, exported, or inter-provincially traded for commercial purposes." For our clients requiring SFCR licensing we provide assistance with the development and implementation of the required preventive control plan and associated preventive controls.
What are the steps to implement a HACCP Plan?
The twelve implementation steps include the seven main principles of HACCP :
Assemble HACCP team
Describe product
Identify intended use
Construct flow diagram
On-site confirmation of flow diagram
Hazard analysis (Principle 1)
Critical Control Point (CCP) identification (Principle 2)
Establishing critical limits (Principle 3)
Monitoring procedures (Principle 4)
Corrective actions (Principle 5)
Verification procedures (Principle 6)
Record-keeping and documentation (Principle 7)
Mallot Creek can work with clients via telephone, video conference, and on-site visits to develop HACCP plans and programs which include the twelve steps and seven principles listed above. Our optional on-demand or continuous program support will ensure any process additions or regulatory changes will be addressed and implemented in your program.
How does Mallot Creek Develop a HACCP Program and associated plans?
Our HACCP program development process is as follows:
Initial client meeting and research – Introductory meeting will be held to introduce the client to our development process. Mallot Creek will begin to observe and understand the client's manufacturing process, food safety needs, and regulatory requirements.
Project proposal – Proposal of food safety program customized to client's needs.
Program Development – Our team assesses and develops new or improves existing food safety programs based on on-site facility visits and analysis of paperwork
Program revisions – MCG works with clients to review and revise all aspects of a food safety program.
Program Delivery – Final HACCP program is delivered to the client.
Implementation assistance and training – MCG works with the client to ensure all training is conducted and that the programs are fully implemented and operational.
Ongoing program support – MCG works with clients to continually add and improve upon food safety programs. We provide on-site presence during certification and compliance audits to support your team and ensure recommended adjustments are completed.
Employee Training for GFSI Certified Facilities
Mallot Creek provides customized employee training to complement the delivery of written HACCP, PCP and GFSI programs. Our food safety team presents basic HACCP principals and good manufacturing practices, program specific details and requirements. We also provide employees with templates and other instructional materials. These materials help your employees to implement each program task and ensure that general HACCP principals learned are understood. Learn more about our HACCP Training Services
Emergency Assistance and On-Demand Services
Unfortunately, food recalls and other food safety issues occur from time to time. Our food safety team works with clients to resolve food recalls, Corrective Action Requests (CAR), and Non Conformance Reports (NCR) that can be a result of SFCR inspections & audits or GFSI audits. We work through these issues by understanding how the issue occurred (root cause), recommending solutions, and help to implement corrective and preventative measures to ensure the same issue does not occur twice. We also provide other assistance as requested when issues such as regulatory requirements updates, GFSI code updates, new product or processes additions , necessitate that your existing programs be updated.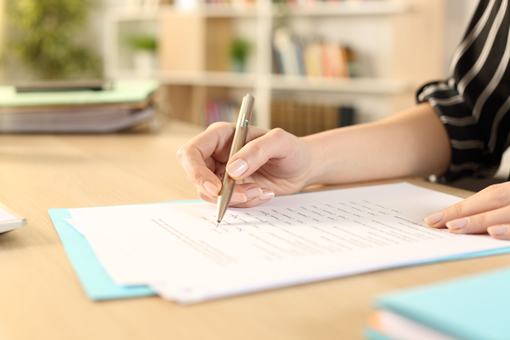 To help ensure that your programs are always up to date and in compliance with regulatory and program requirements, we offer on-going reassessment and/or internal audit services. Our HACCP certified and Internal Audit certified experts will work with you to set up appropriate annual schedules and to perform these written program and on-site reviews and to complete the required record keeping. Evidence of conformance, non-conformance and the required / recommended corrective measures are included in our documentation. Our maintenance services can also include the updating of your programs to keep current with regulatory and GFSI code requirements or with your current products and processes.
HACCP and GFSI Resources for Canadian Food Manufacturers
Below, we have compiled a list of Canadian HACCP and GFSI resources for your convenience:
Interested in our HACCP Services? Contact Us!