Process Improvement Services
Unlock the hidden potential of your food and beverage manufacturing facility with some help from our Process Improvement team. Our specialists have an in-depth understanding of Lean, Six Sigma, and Total Quality Management (TQM). Using these methodologies, alongside their real-world experience in food and beverage manufacturing, they work with your operations staff to identify production constraints and make tangible improvements that align with your company goals.
Mallot Creek's Process Assessment can be tailored to suit the needs of any food and beverage processing environment. Working toward data driven solutions, our team can adjust services to fit almost any budget and make recommendations that drive down production costs and increase efficiencies.
From your assessment you can expect the delivery of a comprehensive Improvement Plan that prioritizes your facility's top productions constraints and recommends appropriate countermeasures. You may choose to implement these countermeasures with your team or enlist further help from MCG through a process improvement partnership contract.
In order to generate a comprehensive Improvement Plan, MCG may use some of the following tools:
Value Stream and/or Process Mapping
Time and Motion Studies
Spaghetti Diagrams
Product Routing Analysis
Pareto Analysis
Root-Cause Analysis
Regression and Correlation
Process Visualization and Equipment Layouts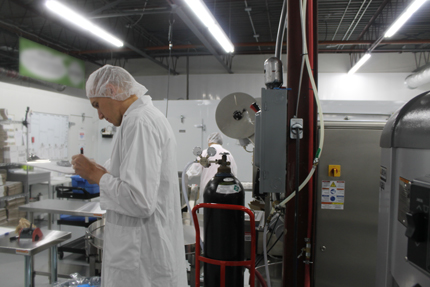 Process Improvement Partnership
Our approach is simple: define processes and their constraints, measure the magnitude of those constraints, analyze them, improve them, and control the improvement. Approaching manufacturing problems in this standardized way ensures that the proper sequence of steps is taken – and ultimately that solutions are catered to the root causes of problems. Through MCG's Process Improvement Partnership, our specialists work with your operations team to make changes to production that result in cost savings and increases to capacity. MCG's team will see changes through to their implementation, prove the change achieved the agreed upon metric of success and help staff navigate the cultural transformation of continuous improvement.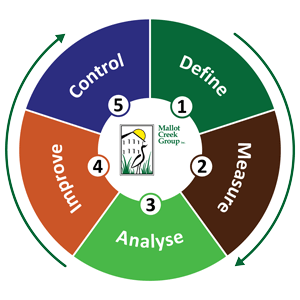 Expertise includes academically qualified specialists who have extensive experience helping manufacturers improve their processes and increase their bottom line

PMI Certified

 project manager 

assigned to every process improvement project
Experts from our Engineering, Food Safety, and Business Strategy departments can assist in projects and help ensure other areas of your facility are running as smoothly and efficiently as possible
Interested in Our Process Improvement Services?